Rendezvous at the Taj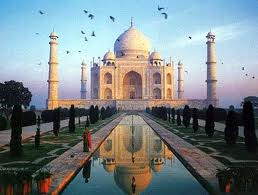 The Academy's General Assembly at the Taj Mahal Hotel in New Delhi on November 9-11, 2011 is a landmark event in the recent history of the Academy. All those who were able to attend will affirm that the creative energy and enthusiasm which marked the event signal the Academy's definitive emergence from the challenges of the past year and its readiness to embark on a new era of dynamism and achievement. In all, about 30 Fellows actively participated in the event.
The GA was a resounding success in another respect as well. It confirmed the value of our new strategy of working in closer collaboration with like-minded organizations such as the Club of Rome and The Mother's Service Society (India). As Trustee Orio Giarini who was present at the birth of the Club reminds us, our links with the Club date back decades.Two of our past Presidents, Harlan Cleveland and Carl-Göran Hedén, came from the Club. Today about 35 Fellows, including four of our current Trustees, are also members of the Club. Combining our GA with the Club's annual conference proved an excellent way to expand and enrich the intellectual exchange for both organizations.
In addition, we found time in Delhi to review the Academy's recent program initiatives on abolition of nuclear weapons, the linkage between rising expectations and social unrest, new economic theory, the global employment challenge, and the evolution of law and social development. More importantly, we explored the Academy's new program framework which will serve as a guide for the formulation of new programming initiatives. You'll find reports on each of these projects in the website.
Interesting proposals were discussed for new activities and events in 2012, including an invitation by Momir Ðurović of the Montenegrin Academy to co-organize an international conference "Humanities and Contemporary World" in Podgorica; another by the Inter-University Centre in Dubrovnik to co-organize an international conference on "Employment, Migration and Human Security - the Role and Responsibility of Higher Education"; and a proposal by Gunter Pauli to undertake research on the potential of the Blue Economy to generate ecologically-friendly, employment-intensive commercial opportunities in connection with an upcoming conference in Berlin. In addition, we plan to release the first of a series of WAAS discussion papers early next year.
Ivo Šlaus
Ashok Natarajan and Chandana Chakrabarti

Orio Giarini and Momir Djurovic

Zbigniew Bochniarz and Nebojsa Neskovic

Chandana Chakrabarti, Jasjit Singh, Kathryn
Foster and Javed

Husain

Mikel Vanry, Morley Lipsett and Kathryn Foster

Winston Nagan and Alberto Zucconi